---
About Farinelli Construction
---
Farinelli Construction, Inc. has been a full-service design-build contractor since 1989. Building both residential and light commercial in the South Central Pennsylvania area.
Our in house design team has over 100 years of design and building experience; including budgeting, conceptual design, space planning, complete interior design, and furniture design/selection. Our field forces self-perform most all carpentry related aspects of our projects including millwork, cabinetry, and furniture with a crew of 25 craftsman. We work hard at creating "made to measure," environmentally friendly, and healthy projects that complement each of our customer's personalities and lifestyles… respectfully.
Initially building only mid-sized residential projects, Farinelli now handles projects from custom-built homes to light commercial buildings, as well as renovations, additions, and maintenance work. We can accommodate projects of any size. From a bathroom or kitchen remodel, home addition, pool house or new home construction, Farinelli Construction has you covered.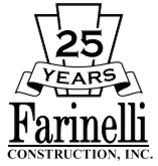 From the time Don Farinelli was an architectural engineering student at Pennsylvania State University, he has distinguished himself as one of the best in his class. As owner of Farinelli Construction, Don continues to outpace his competition with his commitment to quality and customer satisfaction. Reputations are not easily earned; Don and his staff understand that.
Farinelli Construction prides themselves in the details. Houses aren't mass produced, layouts are customized and features are based on the needs of customers.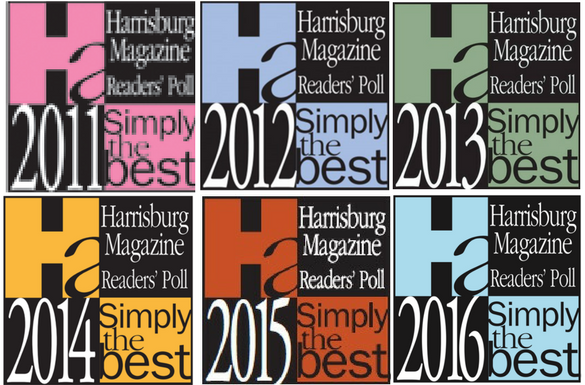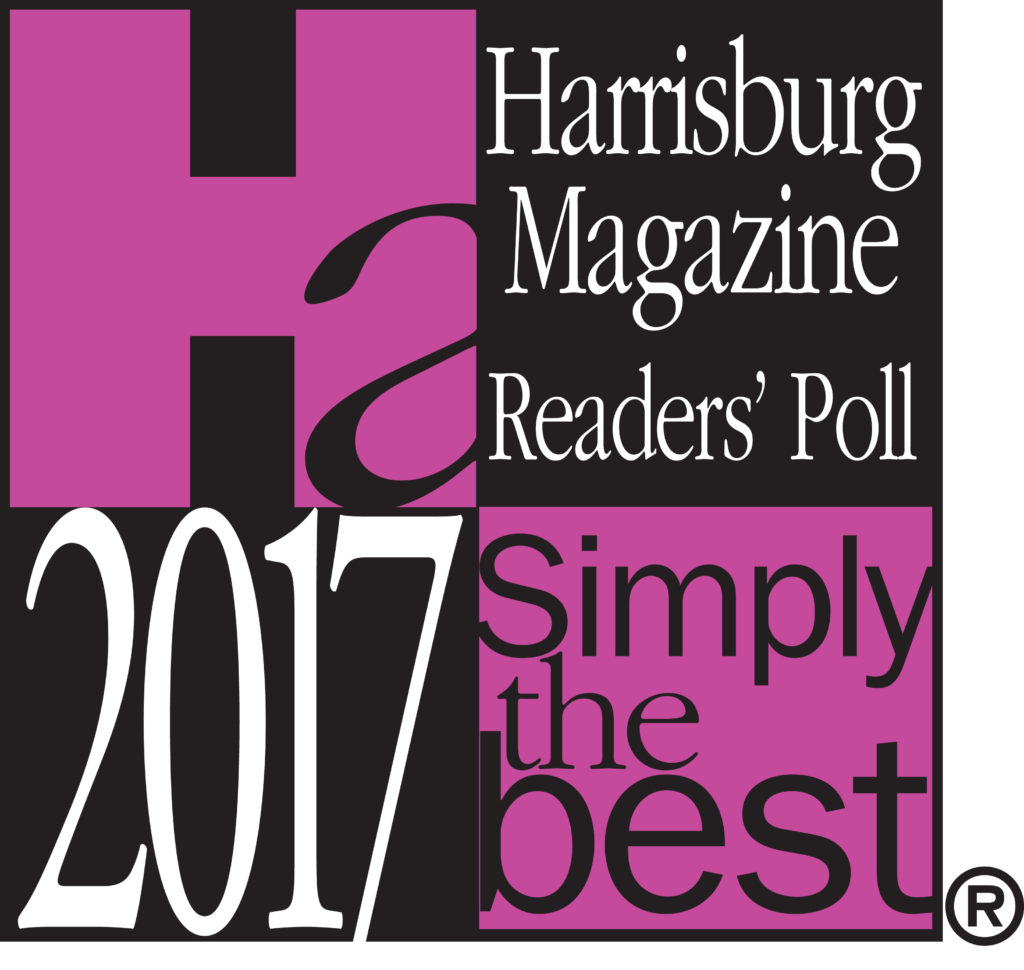 Farinelli Construction has an in-house interior design department that will work with you every step of the way in designing your dream project, working as a team to ensure the process is pleasant and hassle-free.
A testament to their commitment to quality can be seen in the numerous awards and recognition earned. They have been recognized by the readers of Harrisburg Magazine for the last ten years.
'Like' Farinelli Construction on Facebook!


We proudly use Kohler products in our bath rooms and kitchens.


Testimonials – Custom Homes and Remodeling
---
"Thank you Farinelli team! Dan, Dave, Erica, Scott, Dana, Jake, Katie and all the rest of the group were fabulous to work with. Our "forever home" exceeds all our expectations. Everything from the unique and creative design to the fine detailed craftsmanship make it our special place. They were able to incorporate so many personal touches that could not have happened without the thoughtful listening of the team and exceptional insight. We enjoyed every aspect of the build and continue to feel supported by the Farinelli team. Sincerest thanks." — Hubbard Family
"Exceeded Expectations…My husband and I came to Farinelli Construction Inc with a vision, house plan ideas, and the Farinelli team created a masterpiece for us. Over eight months, we went from ground breaking to an expertly constructed home we're so proud to live in. Yes, we moved in ahead of schedule! While home building can feel overwhelming, we had an design expert who helped us through every decision on a very manageable schedule. Katie narrowed decisions to include three or so items within our budget, and we made the final decision. With weekly meetings, we felt we were 'in the know' with what was happening with our project. Expenses/Overages were very clearly monitored and paid for periodically through the building process. The quality, the fine craftmanship the attention to detail is evident in every room of this house; thank you Chad. Chad was consistently available, conscientious, dedicated to constructing a beautiful home for us. Thanks, also, to Don Farinelli for his invaluable input into the project, his presence on site and in meetings, and for sharing his skill with us. So very satisfied with the house you all built for us!!!!" – Sneider Family
"This year we purchased the 2013 Farinelli spec home. Previously owning various properties and had a home spec built by another builder, there is nothing to compare to a Farinelli Construction home. From home design, craftsmanship of custom cabinetry, and quality of materials, there is no better builder! We now live in our forever dream home." — Jim Murdoch
"To say Farinelli construction did an amazing job is an understatement. We purchased a 1924 rundown stone Georgian home that needed a lot of attention. Originally a home, It had been an office for 37 years with little attention paid to the building. Don Farinelli and his team gutted the home, reconfigured the layout and completely rebuilt it with all new systems and also constructed an addition. The results are spectacular. Don's attention to detail, creativity and unique finish work very much exceeded our expectations. So much so that the project was awarded the 2018 Historic Harrisburg Preservation award. In our words, he can do it all. He and his team are wonderful to work with and very attentive to the customer. We wouldn't have tackled this project if Don wasn't the contractor. We highly recommend his talent, professionalism and exceptional work"  — David Schankweiler
"We built a beautiful home with Farinelli Construction. Don Farinelli and his team were absolutely wonderful to work with throughout the process. Their expertise and professionalism are second to none. The craftsmanship of our home is tremendous!!! The design team is so talented and helpful and I could not have done it without them!!! The entire Farinelli team is wonderful and I highly recommend them. They pay attention to each and every detail and it shows in the final product!!!!" — Lisa Craig
"Building our home with Farinelli Construction did not disappoint. It is pretty amazing what they created. The home they built for our growing family is both beautiful and functional-a true talent. The level of craftsmanship, quality, and design is like nothing we have seen from other home builders in the area. From start to finish, the team took great time and consideration to understand what we wanted our home to look and feel like. They provided us with creative yet classic design ideas to fit our family's needs. From the positioning of our home on the lot to cabinet design and fixtures the team really paid close attention to what worked best. We were provided with design options as it became relevant to the building process so we never felt overwhelmed and any questions or concerns we had were addressed in a timely and constructive manner. Our home was completed without unplanned "surprises" as the team was transparent throughout the entire process. The outdoor living space and finished basement they created compliment our home beautifully and get used often. Having the in-house design services was beyond helpful in choosing decor and window treatments as they already understood what we wanted our home to feel like. We love our home so very much and truly think the team could not have made the building process more seamless. There are a lot of hard working and talented individuals at Farinelli Construction and we thank them so very much for building our family a home that has exceeded our expectations." — Bernstein Family
One of the highlights of working with Farinelli Construction is their desire to exceed your expectations. Our job was different in that we did an extensive remodeling job. Many unforeseen circumstances surfaced after the project started and Farinelli Construction dealt with them honestly and without delay. Although the project was very involved it was completed in a timely manner. We would urge anyone building a new home or extensive renovation to use ONLY Farinelli Construction. –The Patton Family
Farinelli Construction has been wonderful to work with on both repairs and remodeling in our home. They have responded promptly to my repair concerns. I trust their advice and high quality of work. I am also grateful for the level of attention and care they gave as we worked together on a basement remodeling project. Dana and Dave focused on design, function and keeping the cost of the project within budget. Every step of the way, the communication with them was respectful, honest, and timely. We are very pleased with the finished project, and will continue to make Farinelli Construction our first call for any repair or remodeling needs. –Linda Gemberling
We are so pleased with our beautiful Farinelli entertainment center. We had heard that Farinelli did a great job but they went above and beyond our expectations. Not only did they create the cabinet exactly how we envisioned but the entire room renovation was seamless thanks to them. They also helped us with some repairs in our home and made the process completely pain free. They handled everything from making the appointments with all of the repair people to overseeing the whole project so that we did not have to. I will always recommend Farinelli to anyone interested in home renovations or building a custom home. They are exceptional to work with and completely professional. –Peter & Meghan Brown
Our new home, built by Farinelli Construction, is everything we hoped it would be. The finished product is an excellent combination of our own ideas and their suggestions, based on years of experience. All of the Farinelli staff members were top notch. The subcontractors employed by Farinelli were capable and professional. Follow up during the year after construction, to address only minor issues, was prompt and highly satisfactory. We offer Farinelli Construction our highest recommendation! — The Moyer Family
I can't say enough great things about Farinelli Construction! My husband and I have both been involved in the construction industry for many years and Don's work is by far, the best we've ever encountered.

This is the third house that we have had built, and the only builder that we would recommend! Everyone involved in the process, from Don himself to the staff at Farinelli Construction and even the sub-contractors, were not only professional, but are true craftsmen who obviously take great pride in their work and in pleasing their customers.

The process went very smoothly. No headaches or issues. A truly wonderful experience. The house is everything we could have hoped for. The attention to detail and quality is evident throughout.

Many thanks to Don and the entire crew for a fantastic job! — Matt & Jane Tavianini
Houzz
Home Improvement Contractor Registration Number: PA000651